Mirror/Mirror Episodes
Shop Like a Man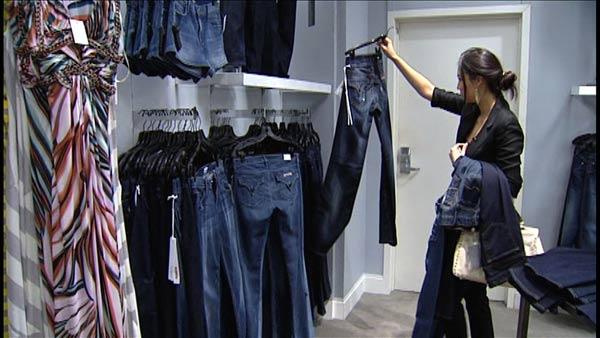 Most women consider themselves expert shoppers, but it turns out there are actually some lessons to learn from the boys!
Eric Jennings is the head of menswear for Saks Fifth Avenue stores worldwide. Since he's known for putting together fashion-forward looks that men love, we asked him if there was something ladies could learn from their male counterparts.
First, Eric says there's no mistaking the different way men and women shop
"Men don't want to waste time with the gathering process. They'd rather go in for the kill, buy it and be out the door. Women shop for fun. Men don't shop for fun," he says.
That's something that will never change, so instead Eric advises women to consider comfort -- even before going to the dressing room.
"Women will suffer for beauty, they absolutely will, and men won't. The first thing he does as he's actually looking at an item is he'll touch it, and if he likes the way it feels, then he'll take it into the dressing room. Once he's in the dressing room, if it's comfortable, he buys it. And he'll buy it in three colors!" Eric jokes.
Second tip: build a wardrobe before buying trends and ignore logos
"I think men are not as interested in finding trends. They're interested in building a wardrobe. And once they've built their wardrobe and built the foundation, then they'll start to experiment with trends," he says.
Next, invest in quality
"Men are looking for quality because they want to invest in pieces that will last a long time and they want to invest in brands that have stood the test of time. Women on the other hand, are probably less concerned about longevity because they want the hot item of the season," Eric says.
Eric's last tip is to keep your closet -- and spending -- under control by buying complete outfits.
"Basically, when a man goes into the store he's looking at the visual displays. And if he sees something he likes, he'll buy the whole thing, head to toe," Eric says.
For more information:
Saks Fifth Avenue
www.saksfifthavenue.com