Mirror/Mirror Episodes
Shimmer Makeup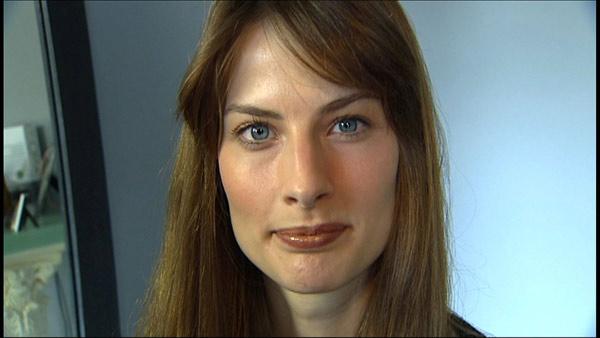 Ladies, leave the glitter to the girls because this season's sparkle makeup is soft, sophisticated and even a little scientific.
Makeup artist Tree Vaello says, "Shimmer makeup of the past was too glittery, too chunky, too invisible when they tried to make it natural. But now, shimmer makeup is very clean, it's very stately and it looks healthy. It looks real and it doesn't make you look washed out."
The difference is the technology behind today's shimmer makeup. Tree says instead of using light reflection, today's products use the art of refraction, taking light and dispersing it in many different directions.
Here are her pointers for three different modern shimmer looks:
Ethereal Sheen -- for the lovers of the no-make-up look:
A 'No Color' wash of sparkle that just adds an 'ice shimmer' to the face and catches light
Can be worn with lip balm, red lips or everything in between
False lashes greatly change the look
No eye liner, no harsh lines
Shimmer blush to highlight the cheeks only, keeping them childlike
Ingenue Socialite
-- for the lover of wearable classic make-up:
Versatile earth tone shimmers
Use shimmer primer and foundation (airbrush or powder), then apply a rosy color to cheeks.
Apply light shimmer below the brow bone and from lashes to crease on the eye lid
Apply mascara to the top lashes only and top off the look with high gloss on lips
Angel Glam
-- for those who "are not afraid of the dark":
Black sheen worn only on the top lids, "marble" a black shimmer with gold base on the tip of an eye shadow brush
Entire under eye is kept clean, bringing eyes up and out
No liner or mascara on the bottom lid
Nothing else is dominant, nudes are used on cheeks and lips
Tips for buying shimmer make-up:
Look for products that shimmer in the light without chunks of glitter that sparkle. Tree like the Vapour brand.
Look for liquid products (lip gloss, etc.) that don't have glitter settled in the bottom of the container
For lips, use high gloss, low shimmer
Keep cheeks light and youth-like
For more information:
Tree Vaello
Makeup Artist
www.treevaello.com