Mirror/Mirror Episodes
Secrets from Beauty Pros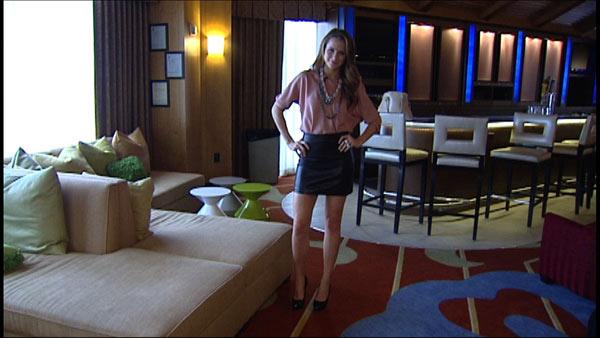 Professionals in the beauty industry are full of secret tips, tricks and techniques that they've picked up over the years. Here are a few that we picked up from them!
Photographer Kevin Hees has worked on some of the nation's largest beauty campaigns. So, we asked him how to make our face look flawless in photos:
Hees says, "I think the most important thing to remember when you're having your picture taken is to move forward. Look into the camera. Don't be afraid of it -- your whole persona changes when you are more aggressive and not afraid and relaxed."
It may seem obvious, but Hees adds, "Make sure you're really powdered, that you're not shiny or too dewy. That's probably one of the hardest things to retouch."
When you're planning your outfit he says, "The best rule of thumb is, keep it simple. Not too much. You know, you can have some color, but you don't want anything that distracts from your face."
Actress Shantel Van Santen shares a few of her beauty and fashion go-tos:
Her favorite zit-fighter? Zeno Hot Spot. "When we shot Final Destination we were in Louisiana in the summer in the humidity outside and we would always break out from all the makeup and sweating and they would stick it on your zit and just hold it there and the next day you wake up and it's gone!" she says.
Her secret for looking sexy in seconds? "Probably red lipstick. Because every now and then you don't have to wear a whole lot of makeup and you can throw on a red lipstick and you feel instantly sexy," she says.
The key to clothes that last season after season? "It's finding something I love that's a classic piece and then edging it up. Finding a top and wearing a leather skirt. Or finding a really great pair of shoes. You can never go wrong with just jeans, a great pair of shoes and a tank top," she says.
Makeup artist Edward Sanchez says don't break the bank buying expensive mascaras: break your wand instead! "The one thing that I love to do is actually take the wand and I bend it at 45 degrees. It allows you to have more angles [when you're applying mascara]," says Sanchez.
Salon owner Ashley Williams swears dramatic eyes are are a snap with five simple steps:
Apply a light shade of shadow over the entire area of the eye. Choose a dark shade of eyeliner and apply it from the inside corner to a little past the outside corner of your eye.
Sweep a little more eyeliner along the lower lashes
Layer dark shadow on the outer corner of your upper eyelid
Use a medium shade, either a neutral or you can play it up with something fun like a blue or a green, and apply that from the inside corner of the eye blending out into the darker shade.
Blend it all together and finish with mascara!
Makeup artist Darcie Teasley has a sticky little trick to draw a perfect eye liner line -- medical tape!
Tape a small piece of medical tape diagonally under your lower lashes up toward your temple.
Follow the upper lash line with your liquid eye liner connecting the line to the medical tape (not too thick of a line). The further you go out, the more dramatic the line will be.
Then, gently remove the tape!
For more information:
Kevin Hees, photographer
www.kevinhees.com
Shantel Van Santen, actress
Page Parkes Talent
www.pageparkes.com
Edward Sanchez, makeup artist
www.edwardsanchezcosmetics.com
Ashley Williams, owner
Fringe Salon and Color Bar
www.fringesalonandcolorbar.com
Darcie Teasley, makeup artist
www.makeupbydarcie.com