Mirror/Mirror Episodes
Rope Workout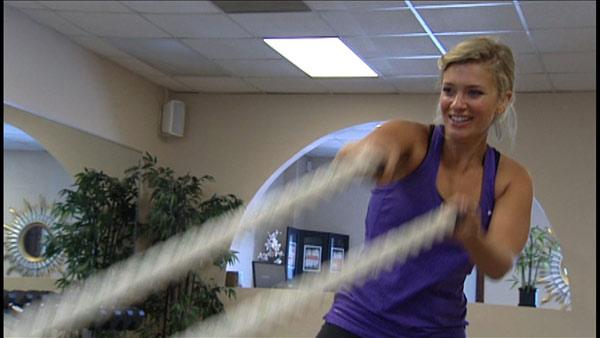 When you think of a rope, you picture a dozen kids playing tug of war. But there's a new rope workout, and it's not all fun and games.
Personal trainer JC Guidry says using the ropes will increase a person's stamina, burn as many calories as doing sprints and work as a heat alternative exercise for those with back or knee problems.
JC shares ways to use the rope workout to tone your target areas below.
Up and Down Waves
Quads
Glutes
Shoulders
Back
Posterior Chain
Hulk Smash (Modified Up and Down Waves)
Extra Emphasis on Glutes
Extra Emphasis on Quads
Side to Side
Tip: Do workouts in timed intervals in 20 seconds, 30 seconds, 45 seconds, or a minute for maximum benefit.
For more information:
JC Guidry, owner
Method Evolution
www.methodevolution.com