Mirror/Mirror Episodes
New Fitness Gadgets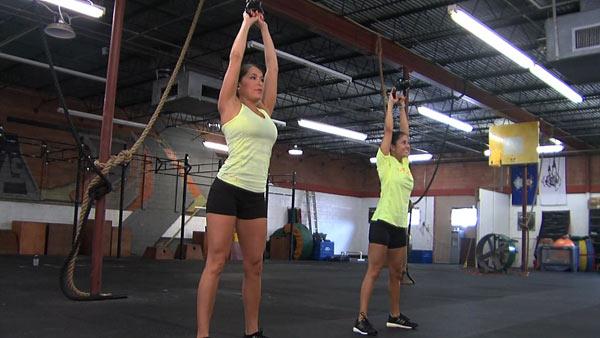 Want to make your workout easier? Check out some of lifestyle expert Michelle Eulene's favorite workout gear and gadgets.
Jawbone UP (about $129.99)
www.jawbone.com
Fashionable wristband that tracks your activity, sleep, and eating habits
The free app is available for Android and IOS
Displays your data, manual enter your meals -- scan barcodes
Can be used for 10 days per charge
You can also use the band to wake you up in the morning by setting an alarm and having it vibrate when you're in your lightest sleep cycle
Durable, water resistant
Radiate Athletics (about $29 Racerback, $34 short sleeve)
www.radiateathletics.com
Check out your calories as they burn!
Thermal vision
Re-engineered NASA color-changing technology from the 60s
Shirt distributes heat away from your body
Heat activated interaction that visually tells you of you intensity
Have to output 92 degrees of heat
Adidas Energy Boost (about $150)
www.adidas.com
The science of Boost is in the midsole foam. From thousands of small energy capsules -- highly durable, is three times more temperature resistant than the standard running shoe material, which in turn provides a more consistent run
Does not lose its cushioning
Stretch, breathable mesh offers the fit of a sock
Outsole was created to extend the life of the shoe and has an external heel counter which maximizes the heel fit
Jaybird BlueBuds (about $169.95)
www.jaybirdgear.com
Smallest bluetooth ear buds available as of now
Official training headphones for the USA Triathaletes
8 hours of battery life
Great audio quality and added protection against sweat
Tea of a Kind (about $29/case of 12)
www.teaofakind.com
Freshly brewed tea effect
100% natural, 20 calories per bottle
Unique Gizmo Closure and delivery system stores natural flavors, brewed tea, and antioxidants away in a pressurized nitrogen chamber cap, keeping them fresh from UV light, oxidation, and other harmful conditions without the use of chemical preservatives
More information about Michelle Eulene, lifestyle contributor, visit
www.michelleeulene.com
. Special thanks to
All Sport Crossfit
.