Mirror/Mirror Episodes
Military Jackets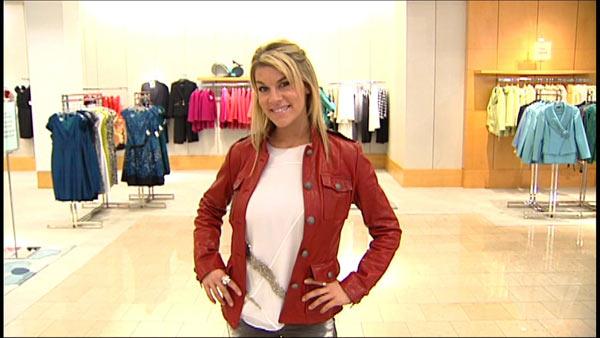 If you're a soldier of style, this season you must have a military jacket in your wardrobe arsenal. It's a special style that goes back centuries, but the fashion industry is bringing it forward.
Stylist Kimberly Powell says, "I think there are so many ways to make the military look a feminine one, but I think that designers have done that for us." With shimmer, ruffles and even color, you can make a military look yours. Here are some more helpful tips:
Add some sparkle to soften the masculine military look either on the jacket or with your accessories.
Soften the military look further with ruffles again, either on the jacket or the shirt underneath.
Buy a military jacket in a bold color to make a bold statement, but don't just pair it with black and white.
Mix and match heavy fabrics, like leather and cargo material, with lighter details like chiffon, bows, high heels and shimmer.
A tonal look (all one color) works perfectly for day, but military jackets work well for evening cocktail hour as well, best paired with a short, frilly dress sticking out the bottom of the jacket.
For more information, contact:
Kimberly Powell
Fashion Stylist
cupcakesandchampagne@ymail.com
Special thanks to Neiman Marcus for model's outfits: www.neimanmarcus.com