Mirror/Mirror Episodes
Makeup Tricks to Look Younger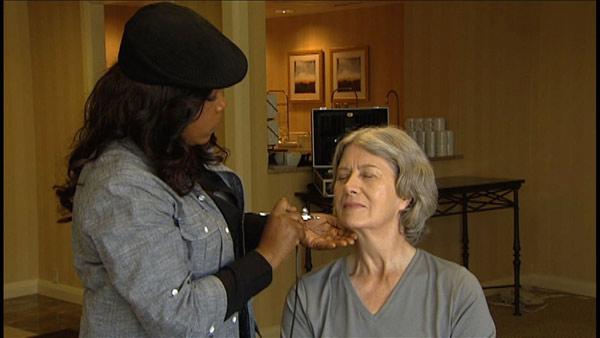 Looking for some easy makeup tips to look younger? Beauty and lifestyle expert Candace Corey is sharing some of hers!
If you have discoloration on your face:
Do not use a darker foundation. Instead, choose one that's slightly lighter than your skintone.
Follow with powder the same color as your skin around the edges of your face only (plus oily parts).
What to put on your cheeks:
Do not choose mauves or bluer roses, which can add to the muddiness of your complexion.
Instead, choose peach, coral or warmer shades to add a glow to cheeks.
What kind of eye shadow to use:
Do not apply eye shadow below your upper lid (do not drag it downward with your brush on the outside corner of your eye).
To help with placement, lay a folded tissue from the outer corner of your eye to the outer corner of your brow before applying shadow.
What about eyeliner?
Use darker eyeliner on your upper lid, but use a lighter shade on the lower lashes.
Dark colors will attract the viewer's eye, so applying a darker color on top will help to "lift" lids.
For more information:
Candace Corey, beauty and lifestyle expert
www.candacecorey.com