Mirror/Mirror Episodes
Lynn Wyatt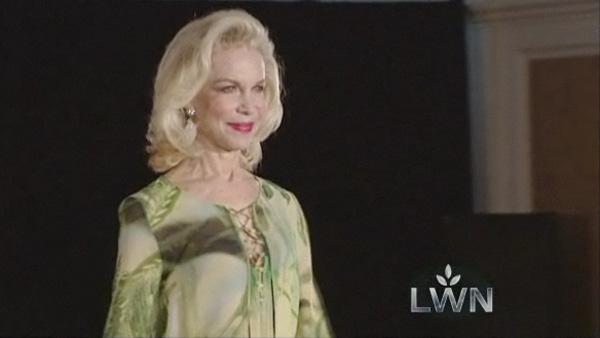 She's been setting trends and dazzling the fashion world for decades. Lynn Wyatt sits down for an exclusive interview with 'Mirror/Mirror.'
Photographed for hundreds of magazines, she considers many of the world's most famous designers as close friends. Her sense of style was learned at a young age, as Lynn was the only daughter in the Sakowitz family, who owned the now-defunct upscale clothing store.
Now 75 years young, Lynn can still fit in all of her designer gowns and shares some pearls of wisdom that she's picked up over the years:
Her philosophy on style?
"Class with a dash of sass, but never trash."
How she stays in shape?
"Well, I work at it. I mean, you don't just wake up one day and there it is& I do aerobics. I do pilates. I do yoga." (She's also a black belt in Tae Kwon Do!)
She knows how to moderate...
"If it's burnt cardboard and has caramel sauce over it, I'll eat it. But, the next day, I don't do that. The next day I have salads& I love champagne and I love red wine. But that's the other thing. If I do that the night before, I won't do it the next two or three days."
And when it comes to beauty...
"Powder and paint makes a girl what she ain't!"