Mirror/Mirror Episodes
Leather Versus Pleather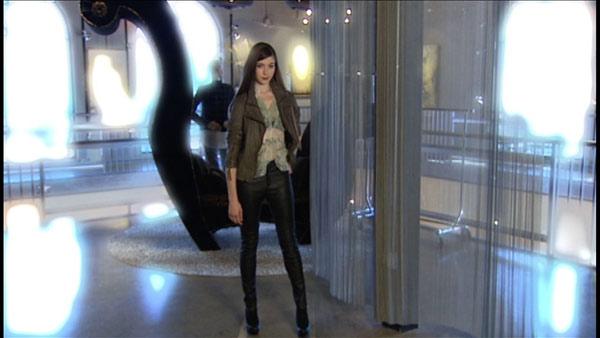 Have you ever considered buying 'pleather?' Turns out it is more stylish and convincing than most of us thought!
Leather is a cool season staple. But you can be more humane and budget conscious if you buy pleather. Stylist Todd Ramos shares his tips on how to wear them right.
How to Choose the Right Pleather:
Look for soft, moveable textures with a grain.
Keep an eye out for quality stitching, insets, and button placement.
Avoid pleather that looks or feels like plastic.
Great Pleather Looks:
Pair a pleather jacket with pleather riding pants to get the perfect casual look.
Tip: Pushed-up, slouchy sleeves can be very slimming to your top half.
Leather Looks:
Double up a leather jacket and pants. Browns and grays are great colors for this look. For a softer look, wear a lacey top with the leather pieces.
Leather skirts are universal for all women. Keep the look simple with a black leather vest paired with a black leather skirt.
Matching an animal print skirt with a leather vest is a great way to mix the seasons trends with your favorite leather accessories.
Pair a black leather tunic dress with tights to get a flattering look thats cute and comfortable. Add some ankle booties and you're ready to go.
To get a rocker chic look that's still casual, pair a gray sweater with black leather details.
For more information:
Todd Ramos, fashion stylist
toddramosstyle.com
Special thanks to BB1 Classic --
www.bb1classic.com