Mirror/Mirror Episodes
Lace Shirts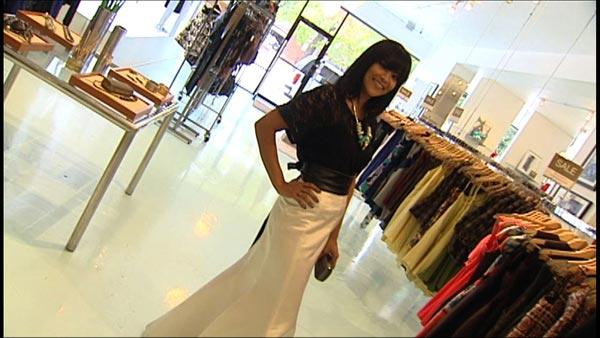 Designer and "Project Runway" winner Chloe Dao says one great lace shirt can take you through the entire season and beyond.
The recent reincarnation of the lace trend is a departure from the past, says Dao. "Before it was more feminine, more romantic. But today's lace tops are definitely more rock 'n' roll, more sexy." Still, always say no to lace from head-to-toe, even for evening.
Here are Chloe's eight different style-pairings for a single black lace shirt:
Layer a lace shirt over a matching camisole, and wear it with a red satin skirt. "Simply gorgeous," says Dao.
Tuck a black lace shirt underneath a strapless little black dress to make a piece of nightlife apparel appropriate for daytime.
Take a classic suit (fitted jacket, pencil skirt) and update it with a cami and lace top combo.
That same lace shirt and cami can skim the top of an elegant, floor-length white skirt. Add a statement necklace and a wide black belt.
Switch out the cami for a basic black longsleeve shirt. Complement the look with jeans, flats, and a sparkly belt.
Consider layering lace over a thin or silky white button-down. Finish off the look with a pencil skirt, black tights, and booties.
Mix lace with a print or pattern. Ivory-colored pants and a lace shirt go great with a belted, structured, sleeveless, horizontal-striped top. "It's super nautical chic," says Dao.
When in doubt, rely on the three L's -- leather, lace, and leggings! Dao offsets eggplant leggings and sky-high booties with a black long sleeve shirt under black lace and a black leather vest.
For more information:
Chloe Dao
www.lot8online.com
713-807-1565