Mirror/Mirror Episodes
John Frieda Ambush Makeovers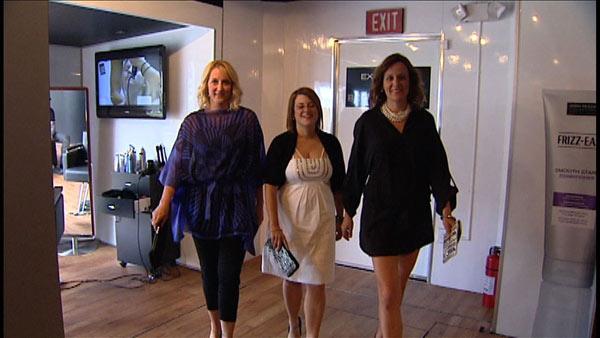 A celebrity hairstylist puts the breaks on his mobile salon to surprise three women with makeovers.
You can usually find Harry Josh's hands in the hair of starlets like Gwyneth Paltrow and Sarah Jessica Parker. This creative consultant for John Frieda shares his secrets to a marvelous mane:
Lack of volume? A quick fix for flat hair is mousse! Apply it to sopping wet hair or even dry hair, and don't be afraid to use LOTS! A softball size amount will disappear into your hair and provide a lot of volume.
Before the brush, reach for your hairdryer to seal in the mousse.
Then, apply a little root boost product like John Frieda's Root Awakening and blow dry right at the roots.
Smooth out the ends with a round brush and your dryer.
Kiss your 1980s curling iron bye-bye! Today soft, flowy waves are best created with a curling wand. It's like a curling iron without the clip, just the tong.
Start fighting frizz in the shower with specially formulated shampoo and conditioner.
Harry's number one advice: Stop fighting what you have! Find a way to make the best of your curls, waves or naturally straight hair.
For more information:
Harry Josh
Hairstylist
www.harryjosh.com
Jamie Krell
Fashion stylist
www.jamiekrell.com
John Frieda Collection
www.johnfrieda.com