Mirror/Mirror Episodes
How to Wear Crop Tops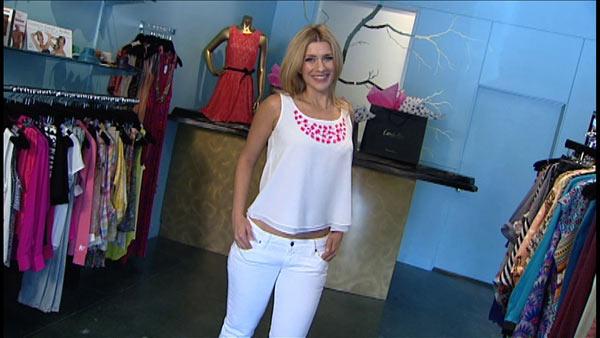 Wearing a crop top isn't something that most of us feel comfortable doing. It's a fashion trend that comes and goes, but this season it's here. So, here are some tips so you can give it a try.
Stylist and blogger Karli Gillum says, yes, you can! Almost anyone can wear a crop top.
"The crop top looks this season really follow the look of the pin-up, so you're not going to be showing that much skin, so you can wear them at any age, but of course, the younger you are, go ahead and bare more," she says.
Here are some of her tips:
Don't show too much! Be careful of too much skin, combined with too much leg and way too high heels.
Go for a high-waist pant with a crop top to limit the amount of showing skin. Then, adding a brightly colored blazer will give you a little bit of flare but also allow you to have some extra coverage and make you feel more comfortable.
Don't get too comfortable with crop tops because doing that is going to make you look slouchy.
Just because you're wearing a crop top doesn't mean you have to bare your stomach. Think retro and grab a pair of high-waist bell bottoms and show a little back.
Pay attention to your bottoms. If you're wearing a lower cut bottom, make sure your crop is longer.
Accents on your top will draw the eye upward, as to not focus on your stomach area so much.
More information about Karli Gillum, stylist/blogger, visit
FashionBillie.com
.
Special thanks to Carrie Ann Boutique.