Mirror/Mirror Episodes
How to Make Your Own Eyeliner, Eye Primer and Lash Conditioner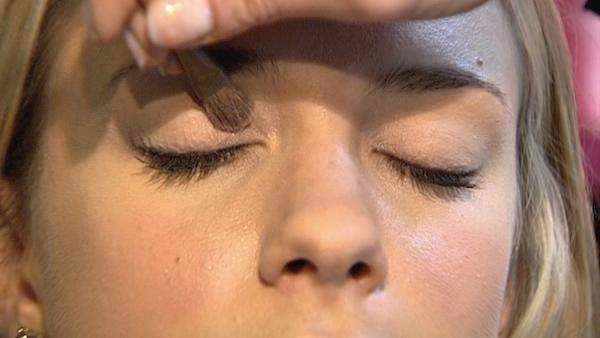 Maybe the price tag on that eye makeup is just too high, or you just ran out of your favorite product. Here's how you can DIY these eye makeup products like eye primer, gel liner and lash conditioner with items you already own!
All of these DIY products can be made with makeup items you already have - especially old products that you don't have a use for any more! Rachel Gower, owner of the Upper Hand Salon, shows us how.
DIY Eye Primer
Materials:
foundation (that you don't really use)
eye cream
concealer
loose powder
Use equal parts of foundation, eye cream and concealer.
Mix those in a little bowl.
To thicken the mixture, add powder to the consistency you want.
Put it in a little container and use as a base for eye shadow or simply wear with liner for a simple, polished look.
DIY Gel Eye Liner
Materials:
loose or pressed powder pigment (eye shadow)
primer (non-tinted is best)
Mix a little bit of powder and primer until you have the consistency you want.
Use a small, stiff brush to apply.
You can use the same formula to create a brow gel , but make sure the eye shadow does not have shimmer.
DIY Lash and Brow Conditioner
To make your own lash conditioner, use castor oil on small brush or cotton swab at night to soften and condition your lashes. Avoid getting it in your eyes! For more from Rachel, visit
theupperhand.com.