Mirror/Mirror Episodes
How to Make DIY Credit Card Jewelry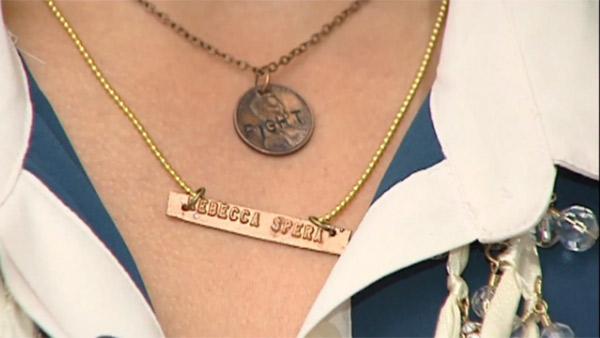 If your resolution is to get out of debt, here's a way to do it in style. Use your old credit cards to make stylish pieces of jewelry with these easy DIY projects.
Looking to get out of credit card debt this year? You might need a reminder to stop swiping! If you just paid off your debt, how liberating is it to cut up that card? No matter which situation you're in, lifestyle expert Kristen Hilyard shows us some stylish ways to be debt free!
Name Plate Necklace
Here's what you need:
Credit card with your name on it
Scissors
Necklace chain with clasp
Hammer
Very small nail
2 jump rings
Gold leaf paint and brush (optional)
Here's how to do it: 1. Cut out your name from the credit card, but leave a little room on each side to hammer a hole.
2. Use the hammer and nail to make a hole in the top two corners of each name plate. This is where it will hang from the necklace.
3. Gold leaf the name plate (optional) and let it dry.
4. Add one jump ring to each hole you made with the hammer and nail.
5. Attach your necklace chain!
Credit Card Charm Bracelet
Here's what you need:
Credit cards or hotel keys
Scissors
Hole punch (3-hole is best)
Jump rings
Jewelry clasp
Here's how to do it: 1. Cut your credit cards into strips (or any shape you want for the charms). Kristen made one larger section to be the faceplate of the bracelet and cut several smaller strips.
2. Punch one hole in the end of each small strip and four holes in the corners of the larger piece (if you have one).
3. Connect all of your credit card charms with jump rings to form a bracelet.
4. Add your clasp to the end! For more from Kristen, visit
kristenjoy.com
, or visit her
shop
to learn about her
distinctive penny necklaces
or buy her other beautiful jewelry.