Mirror/Mirror Episodes
Hoopnotica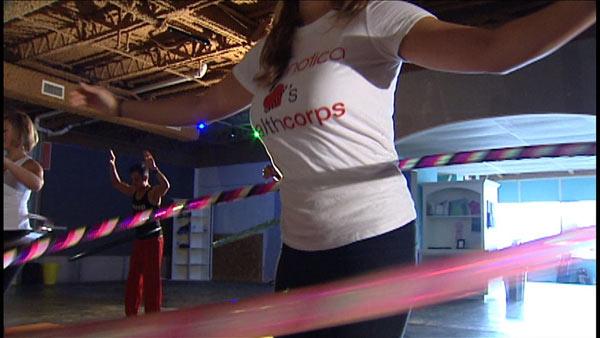 Remember hula hooping as a child? That big plastic ring rotating around your hips. That funny sound it made as the weights went round and round. Now, imagine losing 30 or 40 pounds by hooping as an adult!
Jackie Hesley, an instructor at Hoopnotica, says, "I started hooping 30 minutes a day four months ago and I lost 40 pounds and I am managing to keep it off just hooping!"
She says it's fun, simple and all ages can do it. She recently taught a 90-year-old how to hoop it up! It's a workout that tightens your core, tones your arms, back, shoulders and legs. The key is to learn variations, like moving your feet closer together for a better abdominal workout.
Look for a hoop that's about 1.8 to 2 pounds for beginners, portable (some detach and fold up!) and semi-large.
For more information visit http://hoopnotica.com.