Mirror/Mirror Episodes
Hair Systems by Tom Magliaro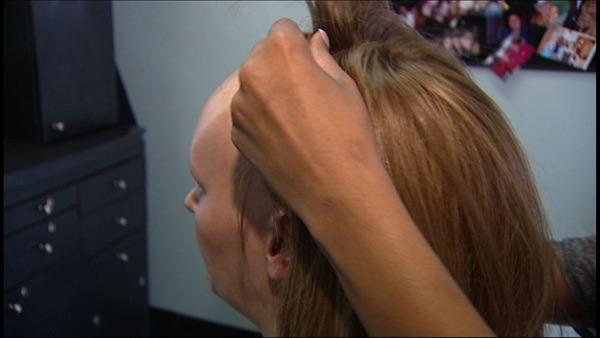 For women, hair loss can be devastating. That's why Tom Magliaro set out to improve the hair replacement world one head at a time.
Once just a world of fake-looking, heat-trapping wigs or surgical hair replacement, Tom Magliaro knew there was a better solution for hair loss. So, he came up with Hair Systems. It all starts with a hair graft.
"A hair graft is essentially a very, very thin membrane. It's made of a gas permeable material. It looks much the same as a soft contact lens. We attach human hair the same color and texture as the client's own growth and it is used for those that have some existing hair growth."
It's attached to the scalp with medical adhesive and it easily blends in with any existing hair. The new hair piece can be washed, dried and styled just like regular hair. Clients can even participate in swimming and other outdoor activities they might not have before.
A similar process works for women with complete hair loss. The hair system is a full system, designed much the same way and applied similarly. It can last about one year and acts just like the client's own hair. Most clients say no one can tell!
"Good work goes unnoticed and our work goes unnoticed. I want them to know we can make their transition to more hair, fully natural. They will never, ever have to think about hair loss again," says Magliaro.
For more information:
Tom Magliaro's Hair Additions
www.tmhairadditions.com
713-838-1880