Mirror/Mirror Episodes
Hair Botox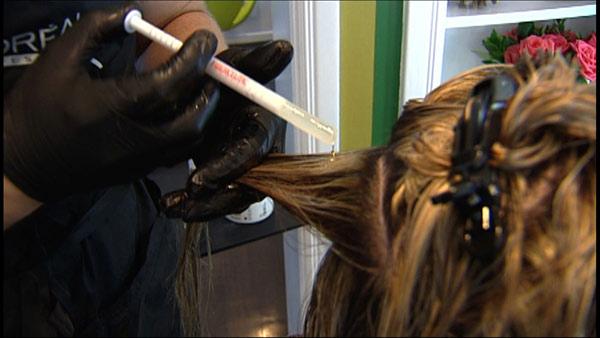 If coloring, styling and heat tools leave you with dry, damaged locks, check out this new treatment that some are calling Botox for the hair.
Like many women, years of highlighting wreaked havoc on Karen Powers' hair. She described it as dry, stringy, and straw-like. No amount of pampering or conditioning helped.
The answer to Karen's problem was a new treatment from L'Oreal Professional called Fiberceutics. Trey Gillen, owner of Tre Spa salon, says the treatment actually fills the damaged hair with fiber unlike anything else on the market.
More about Fiberceutics:
Marie Claire magazine called it "Botox For Your Hair."
After several applications, hair grows faster, stronger, and more voluminous because the fiber rebuilds the damaged parts of each strand.
If you have really damaged hair, four to seven treatments will really help out.
Treatments can take less than 30 minutes.
Each visit costs about forty dollars (depending on the salon) and lasts through ten shampoos.
A take-home conditioner helps to keep hair looking great between treatments.
For more information:
Trey Gillen, owner
Tre Spa
www.trespasalon.com