Mirror/Mirror Episodes
Girl's Guide to Thrift Store Shopping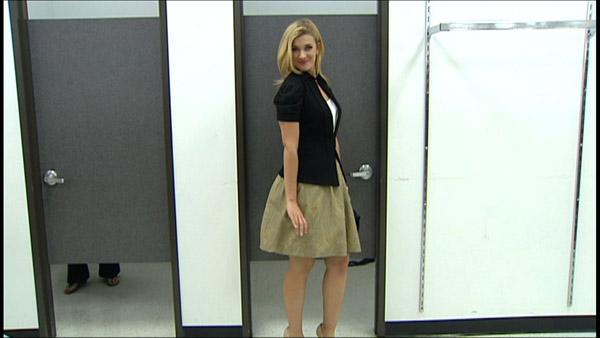 Thrift store shopping can be overwhelming! So, what's the best way to sort through the aisles and aisles of clothes? Rebecca Spera stopped into a Goodwill store to get thrift store tips from an expert secondhand store shopper.
Jen Meneely is known for her classic chic style. However, the best part of her wardrobe is that it all came from a thrift store!
"I've been labeled the thrift store maven, which I think is pretty fitting," she says. So, she's sharing her secrets to shopping at secondhand stores.
Thrift Store Shopping Tips:
Start in the jacket section. Focus on fabrics -- silk, cotton, linen, wool. Then pay attention to high-end brands and details, like finished seams and lining. Also, look for 'Made in Italy' or 'Made in France' on the tag.
Next, head to the dress section. Jen says these are usually the highest priced pieces in a designer's line. Again, look at fabric, construction, lining, and seams.
Then, head to the skirts section. If you find something trendy you love at a great price, buy it. Otherwise, skip it because it probably won't be in style next year!
If you're in the mood, browse through the pants. Just remember it's easiest to look for brands that you know and sizes that you know fit.
Don't focus too much of your time in the shirt section, because it's usually the cheapest item in a line. If you do though, look for high-end brands and quality fabrics.
Last stop before the dressing room, browse through the Boutique. This is where the very high-end items end up. They aren't super cheap, but still discounted!
More information on Jen Meneely, Thrift Store Maven, visit
www.shopjenscloset.com
.
Special thanks to Goodwill.