Mirror/Mirror Episodes
Fashion Show Cancer Benefit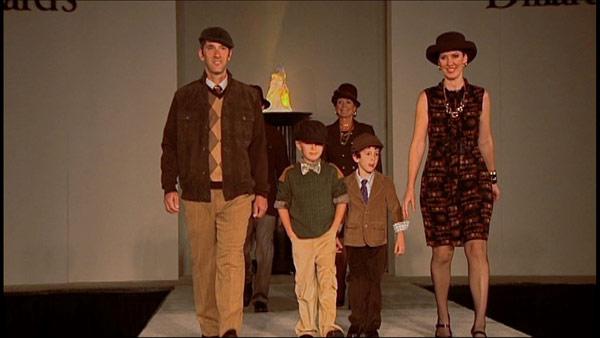 It's the heartwarming story of families affected by children's cancers and how the fashion industry is helping to find cures.
It's not often that fashion and medicine collide. But that's exactly what happens each year when the Texas Children's Cancer Center and its supporters put on The Celebration of Champions fashion show. It's a runway display that raises money for children's cancer research and treatment, featuring families who know about the disease first hand.
Fashion show producer Lenny Matuszewski says it "has to be one of the most heart-touching and uplifting and joyful events" of the more than seventy fashion shows he produces each year.
Dr. ZoAnn Dreyer with Texas Children's Cancer Center knows that it's events like this that get outside businesses involved in raising money to fight cancer. "In 1965, we cure five percent of children with acute lymphoid leukemia, the most common type of leukemia. Today, in 2010, we cure seventy-five to eighty percent. So, that's incredible progress... I think one day we'll get there," says Dr. Dreyer.
As for the families and the little patients involved in the fashion show, how much does this fashion show mean? Just watch their faces as they strut their stuff with new-found confidence down the runway.
For more information:
Texas Children's Cancer Center
www.txccc.org
Fashion show clothing provided by Dillard's
www.dillards.com