Mirror/Mirror Episodes
Essential Oils for Beauty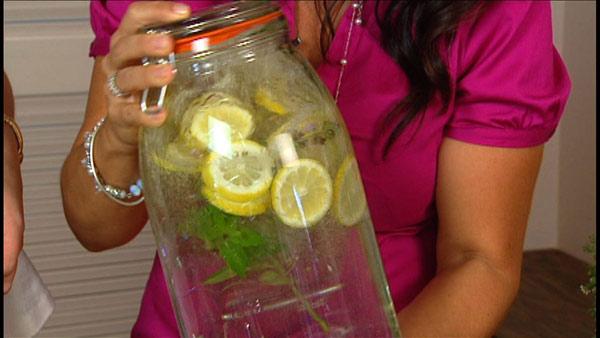 You might be familiar with essential oils. But did you know that just a few drops could help you lose weight, cure acne, and smooth away wrinkles? Get a few recipes that will keep you healthy on the inside and some tips to keep you looking your best.
"I love essential oils. I've been using them my entire life. I believe them to be the original medicine," says April Ree, also known as "Sweet Mama."
She's passionate about them because she believes in their power for everything from dark spots to detox. Today, she's sharing their beauty-boosting benefits -- both inside and out.
"When looking for essential oils, you always want to find them in the dark amber glass. Also, sometimes it says therapeutic grade. That really doesn't mean a lot. You really want to find oil that's organic and raw and that it is ok to be consumed internally," April advises.
For Internal Beauty:
For External Beauty:
Apply frankincense essential oil to dark spots or sun spots.
Use Immortelle blend essential oil (sandalwood, lavender, rose, helichrysum, frankincense, myrrh) for fine lines or wrinkles.
Treat red spots, acne, mosquito bites with melaleuca (or tea tree oil).
More information about April "Sweet Mama" Ree visit
oceansofabundance.com
.
Special thanks to Deer Lake Lodge.