Mirror/Mirror Episodes
Denim by Cookie Johnson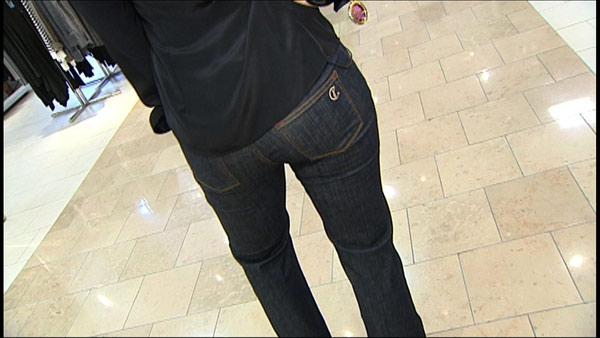 Her husband, Magic Johnson, is known for wearing the pants on the basketball court. Now his wife, Cookie Johnson is, too, thanks to her new line of premium denim.
"When I decided to do the jeans it was because I couldn't find a pair of jeans to fit me and it was very frustrating," says designer Cookie Johnson.
Cookie wanted to create stylish premium denim for women with curves, so she approached the creator of Seven for all Mankind -- Michael Glassier. Together, they came up with a plan.
"Well, the first thing I did was get a curvy fit model and they almost didn't exist you know, in the industry. So, we gave it room in thighs, we come up higher in the back , still stylishly low in the front but not too low, and we tapered in the waist. These stretch with you, they come in and out with you. They don't stretch out and fall down," she says.
Once her line hit stores, she knew she made a difference in the lives of women shoppers.
"It's just really funny all of a sudden they sit up, they stand up taller, they have this big smile on their face, they dance around the dressing room, and they feel good about themselves," says Cookie.
For more information:
CJ by Cookie Johnson
www.shopstyle.com
Special thanks to Neiman Marcus
www.neimanmarcus.com