Mirror/Mirror Episodes
Deciphering Green and Organic Beauty Products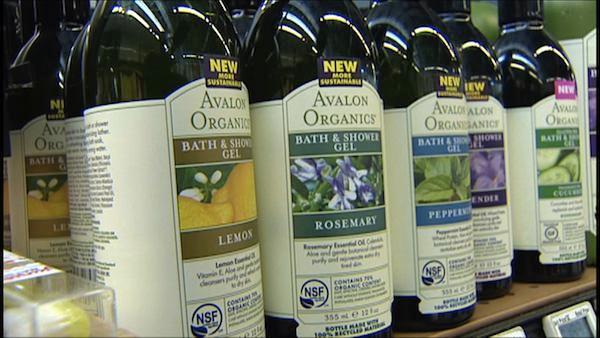 For most of us, the world of organic, natural, cruelty-free, and other eco buzz-words is impossible to understand. Here's a tour of the earth-friendly beauty aisle with an expert to help you figure it all out!
"We walk into a store, and we see a whole bunch of products. We pick whatever happens to be cheapest, or smells the best, or is on sale, and really we need to become more educated as consumers," says Ashlee Piper, editor-in-chief of "The Little Foxes" and an expert on green beauty options. She decided at age eleven to stop using products tested on animals. "If you could make a swap for a product and that product works just as well as your old stand-by, but animals don't have to suffer a lifetime in a lab because of it, why wouldn't you?" she asks. As an adult, her passion is teaching others about the many forms of eco- and animal-friendly beauty. Here's her cheat sheet to understanding what you are reading on beauty product labels:
Cruelty-Free Beauty Products
Essentially this means that the products haven't been tested on animals during any phase of production or ingredient sourcing. Start with symbols because words can be deceiving. If you don't see one of the symbols below or any indication that the product is not tested on animals, it very likely is tested on animals like dogs, cats, and other animals in labs. Look for the Leaping Bunny or PETA Cruelty-Free Bunny symbols because a company has to go through a lot of steps to prove and verify there's no animal testing in any part of the production of their product line.
Vegan Beauty Products
A vegan product essentially means that there are no animal ingredients or by-products in any phase of the production or formulation of the product. Look for the "certified vegan" symbol, which also means the product is cruelty-free.
Organic Beauty Products
The term "organic" is largely unregulated. If you see a product that bears the USDA Organic symbol, you can feel confident that the product is at least 70% organic. You may also see other symbols, which are those of the organic certifying body, an organization that is approved by the USDA to determine and ensure a product has the requisite 70 percent organic content to bear the "organic" label. It's always helpful to pull out your phone and look up the words or symbols to be sure of what you're getting.
Gluten-Free Beauty Products
This means it's free from gluten-based or containing ingredients, and free from cross-contaminants. Usually made in a facility that does not have any trace gluten.
Natural Beauty Products
One note of caution: A lot of people look for natural products, but terms like "natural" and "herbal" are largely unregulated and there is no unilateral standard or certification by which these terms are defined and regulated. Learn to read labels, become familiar with ingredients, and the best rule of thumb is: the shorter and more recognizable the ingredient list, the more natural or better the product is likely going to be for you.
Wild-Crafted Beauty Products
This is something that gets thrown around a little bit, sounds like it's new, but it's actually one of the most ancient ways to grow and harvest herbs and plants. What wild-crafted essentially means is that instead of cultivating herbs or plants, they're actually being grown in their indigenous places and harvested sustainably, so that when they take one plant away, they put another one in. For more from Ashlee, visit
www.thelilfoxes.com
.