Mirror/Mirror Episodes
Dance Abs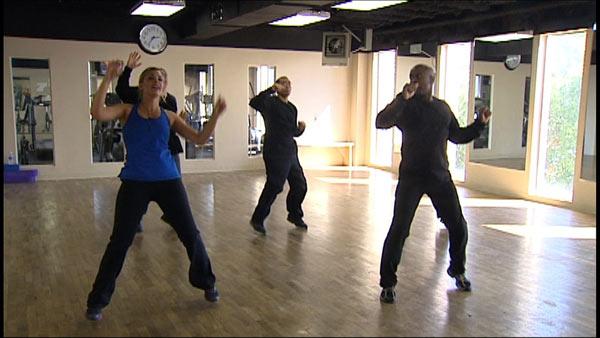 No more crunches and sit-ups. Now you can dance your way to tighter abs!
"Regular crunches are effective, but they get boring after a while," says fitness instructor Ben Roberson. "To tone those abs, you need to do a lot of cardio, especially to engage the core. When you do cardio with the core engaged, you burn a lot of calories and you get a good ab workout," he adds.
Here are a few dance abs moves:
Standing upright, contract your abdominal muscles as if you were doing a crunch against a wall. Bring your lower abs up toward your chest while leaning over slightly.
Do the same motion, while lifting one leg at a time.
With arms at 12pm and 6pm, shift your body to one side as you "turn the wheel" then back the other way. Do repetitions slow then faster.
Do a simple "twist" on the classic samba. Twist your upper body while doing the samba with your legs for double the workout.
For more information, contact:
Ben Roberson
One 2 One Training Center
www.one2onetrainingcenter.com