Mirror/Mirror Episodes
Custom-Made Shirts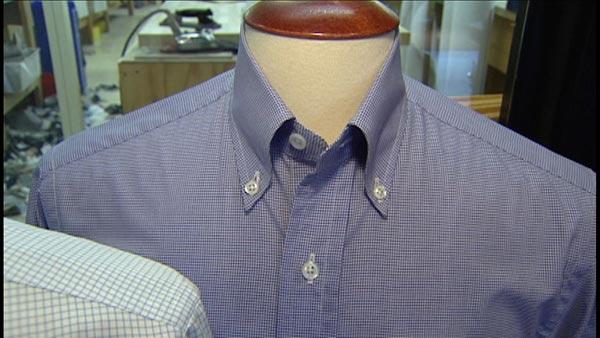 Some say custom made shirts are a dying breed, but store owner David Hamilton says they're a thriving one!
"There's probably more customization in terms of clothing than there ever has been, so it's an increasingly growing industry," Hamilton says.
"Most custom shirt makers would use standard patterns and machine cutting. What makes us unique is the way that we do it. Every shirt is hand-cut according to the customer's personal paper pattern," he adds.
Customers choose fabric, style, tail length, collar width and details such as monogramming. After the paper pattern is made, the shirt is cut and the sewing begins.
"We have about 30 cutters and seamstresses. The whole process generally takes two to three weeks," Hamilton says.
Hamilton Shirts is a well-oiled family-run machine with a whole lot of history.
"Hamilton Shirts was founded in 1883 by my great grandfather and his brothers. At the time, it was a full men's clothing store. Sometime after the Great Depression, my grandfather decided he wanted to just stick with shirts, and since that time, we've focused exclusively on shirts. Brian Williams, the NBC news anchor, Lyle Lovett and Charlie Wilson have all been on the record saying that they wear our shirts," Hamilton says.
For more information:
Hamilton Shirts
713-264-8800
hamiltonshirts.com