Mirror/Mirror Episodes
Correct Makeup Mishaps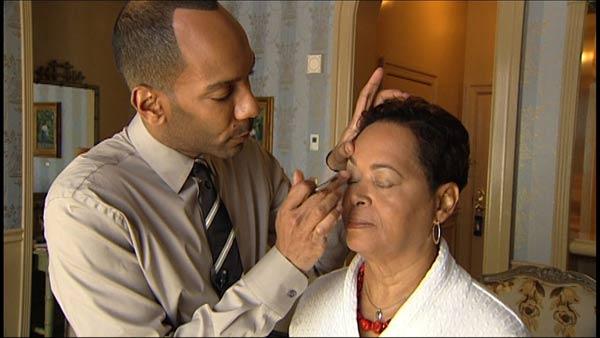 Make-up mistakes are easy to make, but fixing them isn't too hard.
Fine works with beauties like Vanessa Williams, but he says even celebrities mess up their makeup.
"I always say you are about two or three products away from realizing greater benefits. So, go ahead and think about the two or three things that you're not using, buy those things and get to work," says Sam Fine.
Here's some more makeup advice from Fine:
Use foundation AND concealer! They unify your skin texture and even out skin tone.
Cream foundations tend to work better on mature skin. They make the skin look supple and add a little bit of moisture.
If you want your makeup to stay all day, you MUST use powder. If you're not a powder fan, use it only where you are shiny or need to set your makeup. For example, if you only use concealer, use powder under your eyes only.
The brows frame the face, so ALWAYS fill them in. Use clear mascara to comb through your brows first so you can see where you need to fill in with color.
Never choose an eye brow pencil that's darker than your brow color. Choose one a few shades lighter.
Don't be afraid of a deep color on your eyes. All you have to do is fill in your lid from lashes to crease.
No matter what eye shadow color you choose, use a dark eye liner color close to your lid.
No look is complete without lipstick or lip liner. Use both together, but be sure the liner blends completely and there are no harsh lines.
Use blush and bronzer in combination. Alone, each can look too harsh.
Don't be afraid of vibrant shades of blush. It won't look like it does in the pan after it's layered over your skin.
Get Sam's DVD, "Fine: The Basics of Beauty" at
www.samfine.com
.
Special thanks to Hotel Icon. For more information visit www.hotelicon.com.