Mirror/Mirror Episodes
Change One Part of Your Outfit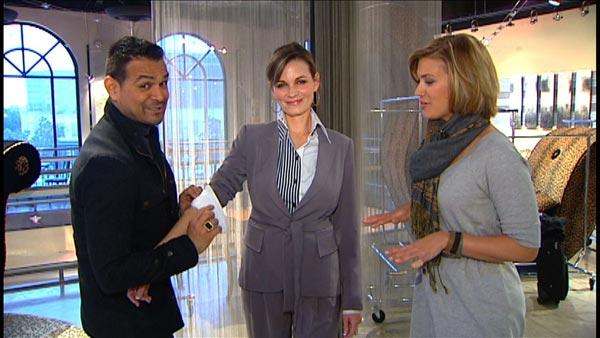 Want to upgrade your look without spending much money? Stylists say you can do it by changing one thing on the outfit you already have on.
Stylist Todd Ramos can change your look in less than a minute. It's all about taking what you have (or have on) and looking at it differently.
Here are some examples:
Start with a basic gray suit:
Buckle the belt over the jacket instead of through the pant belt loops.
Push up the sleeves of the jacket in a slouchy, casual manner.
Start with jeans and a cardigan:
Add a few strands of gray and white pearls.
Swap out your loafers for high heels.
Start with gray jeans and a leather jacket:
Leave the jacket open and wear a gray shirt underneath. The tonal colors will make you appear longer and leaner.
Pop the collar up on the jacket.
To go a step further, swap the jeans for leggings and boots.
Start with a white jacket and tan pants:
Add a neutral-colored, faux exotic skin belt (wide if you're tall, skinny if you're shorter).
Pop the collar on the jacket.
Wear your hair down and add an equestrian scarf as a headband.
For more information, contact Todd Ramos, stylist, at
toddramos@mac.com
.
Special thanks to BB1 Classic for looks. For more information visit www.bb1classic.com/.