Mirror/Mirror Episodes
Career-Ready Makeover for Military Veteran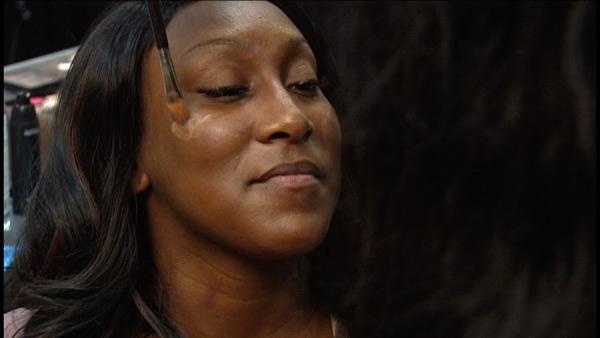 Dress for Success helps women suit up for their future, and they gave military veteran Mercedes a makeover to get her ready for a new career.
"I was working at CIF - Central Issue Facility. Bascially I gave out gear to new soldiers or soldiers who were deploying," says Mercedes McGray, who is newly out of her military service. Now, Mercedes needs to hit the work force in her new civilian life, so she's visiting the team at Dress for Success for a little help. "Mercedes came to us after being in the military because she was looking for a job which we found with our clients who are veterans is a difficult challenge. Their role in the military doesn't always yield into our normal day to day career life," says vice president of Dress for Success Houston, Lauren Levicki. The organization gives them the tools to find a new place to use their talents, including a whole new career look. "They get a full suit, pearls, close-toed shoes, a handbag, and a much-need boost of confidence," says Lauren. Her new career, plus the training they offered, got Mercedes a job on her first interview. In addition to a career makeover, Dress for Success offers a lot of job training programs and a professional women's group for when their clients find a job. Today, Mercedes is getting her second suit plus an extra treat for her hard work - a trip to the salon! Owner Stephen Lejeune has volunteered with Dress for Success for years. "We saw lots of them start crying because they didn't know they could look that beautiful before," says Stephen. "You get so much back from these women. They're so grateful for what you do, and it just makes them feel good about themselves." Today, stylist Tray Ramsey takes Mercedes' long hair into a shorter, more professional style to match her suit. After cutting and curling, it's off to makeup with Dress for Success volunteer and makeup artist Dorothy Gallow. "I like helping women feel good about themselves going into the workplace to better themselves and have a great future," she says. Mercedes sees herself and suddenly her special day gets emotional. "It means a lot to me. It's boosted my self-confidence up and made me feel like a woman," she says. For more on Dress for Success, visit
dressforsuccess.org
or email houston@dressforsuccess.org. For more from Stephen LeJeune at Salon E, visit
salon-e.com.
For more from Dorothy Gallow at Makeup by DG, email ladydg713@gmail.com.