Mirror/Mirror Episodes
Beauty Uses and Recipes for Aloe Vera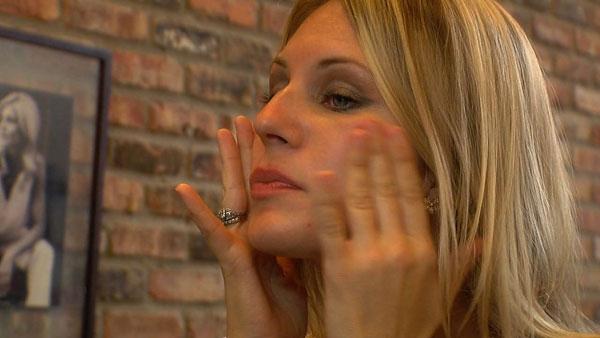 One of the best beauty treatments comes straight from Mother Nature! Find out how to use aloe vera in your skincare and haircare routine with these DIY recipes.
Salon owner Rachel Gower says, "Aloe Vera is about 99.5-percent water, which is why it's so moisturizing, but what's different about it is that it absorbs into the skin about four times faster than regular water. It also has tons and tons of vitamins and minerals, amino acids and enzymes."
So, Rachel is sharing some of her favorite aloe beauty recipes to try at home!
Aloe Vera/Sea Salt Body Scrub
Ingredients:
2 cups of sea salt
1 cup of aloe vera gel
1/2 cup of organic coconut oil
2 Tbsps. of organic honey
10 drops essential oil for fragrance
Mix all together, massage over skin, and rinse off in bath or shower.
Quick Aloe Facial Mask
Slice open one large leaf from an aloe plant (or use bottled aloe gel) and rub the gel on a clean face. Leave on for 10-15 minutes and rinse with cool water.
If you have leftover gel, apply on your hands and let it absorb!
If your skin is dry, combine the aloe with virgin coconut oil for extra nutrients and moisture.
Aloe in Ice
Simple and quick pick me up for all skin types. It's great anytime, but especially in the morning for puffy eyes.
Ingredients:
1 cup of pure aloe juice
1 uncoated aspirin, finely crushed
1 small cube ice tray
In a small pitcher, dissolve the aspirin in the aloe vera juice. Pour the mixture in equal amounts into the cubes and place tray in freezer. Pop out ice cube and massage all over the face, neck, and under eye area to refresh, hydrate and tighten. Make sure you don't have an aspirin allergy first!
Hair Growth Treatment
Massage aloe into the scalp.
Let it sit for 30 minutes and rinse out.
Effective for scalp issues and to promote hair growth.
Hair Product Booster
The quickest and easiest way to incorporate aloe vera into your hair care routine is to mix some aloe gel with the shampoo or conditioner you already use.
Use half the amount of shampoo you would normally with twice that amount of aloe vera gel.
Frizz Tamer
Aloe is the primary ingredient in some conditioners and most defrizzers that aren't silicone-based because its consistency makes it easy to apply and coat the hair.
Apply a small amount of aloe gel to hair while it's damp and either air dry or style as normal.
Finishing Product for Hair and Brows
Take a very small amount of aloe gel and work sparingly through the ends of hair to help conceal split ends and add shine.
Add a touch to your eyebrows as a setting gel.
Use with or without brow pencil/powder.
More information about The Upper Hand Salon visit
www.theupperhand.com
.