Mirror/Mirror Episodes
Bags by Nancy Gonzalez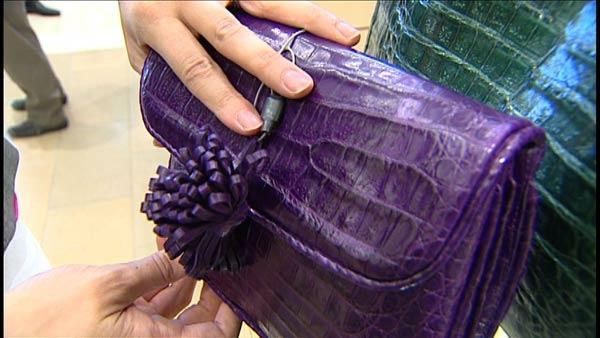 See why relative newcomer Nancy Gonzalez is already one of the most celebrated handbag designers in the world.
She couldn't find what she wanted, so she made it. Designer Nancy Gonzalez says, "I love belts. That's why I started with belts." After word spread, she found a niche designing handbags with beautiful, exotic skins.
With the industry inundated with leather bags, Gonzalez began crafting her pieces from crocodile. "Immediately, you get a different piece because it comes from a different skin," Gonzalez says. Her handmade collection has expanded to include python, mink, sable and chinchilla, now being sold internationally at department stores and nine Nancy Gonzalez locations. "I offer more than 150 styles per season," she says.
For more information:
www.nancygonzalez.com
Special thanks to Neiman Marcus:
http://www.neimanmarcus.com/