Mirror/Mirror Episodes
Antique Jewelry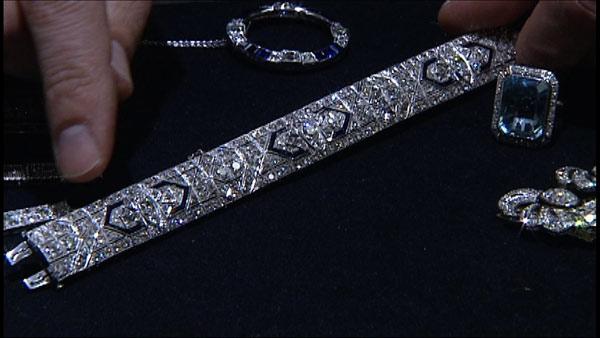 When you think of antiques, you usually think of something old for your house. But what about investing in a piece of antique jewelry?
What started as a hobby for Rob Chramosta has now become his career. Today, he's giving us a history lesson on the eras of antique jewelry.
"Well, antique jewelry generally has to be 100 years old, but in our industry, we consider antique jewelry deco and back, which would be 1930s and earlier," says Chramosta.
He says Queen Victoria was crowned to the throne in late 1830s and she was on the throne for over 60 years. So, the Victorian period of jewelry is from the late 1830s through around 1900. Thanks to the industrial revolution, plated jewelry became prominent during this period. The most popular piece of jewelry for this era was the gold cuff.
"It wasn't uncommon for women to wear matching -- one on either side of the same sized cuffs -- or stack multiple cuffs up and down their arms," says Chramosta.
He says Edwardian jewelry came about in the early 1900s to the first part of the teens. That's when King Edward was crowned to the throne. Edwardian jewelry is when they first started using more diamond and more flashy jewelry. Edwardian jewelry is known for its intricate metal work and delicate details.
Next in our lesson, Chramosta explains, is Art Nouveau jewelry. "It's about the same time as Edwardian jewelry, but was more of a French influence, late 1890s to the teens. It's known for dramatized, beautiful flowing women in jewelry, off of stylized lines and curved lines," he says.
"Art Deco is definitely the most popular, and I'd say, collected, period of antique jewelry. It's also the most expensive for the pieces that are out there. Early nineteen-teens to the mid 30s. Fantastic jewelry. First started to use a lot of colored stones, platinum, bracelets, flowy diamond earrings. Deco is exemplified by the symmetry. Where one side is equal to the other side and they first started using geometric shapes using colored stones," he explains.
The last chapter of antique jewelry is Retro. It started in the late 1930s and spanned into the 1950s after WWII. This is when charm bracelets were born. After WWII, air travel became such a means of transportation, people were able to make it to Europe, Africa, other parts of the world to collect jewelry from all over the place.
Chramosta says watches are not considered antique but vintage ones are a hot commodity in the jewelry business. Pocket watches were the first watches around, made since the 1600s to 1700s. They took pocket watches and soldered metal wire on them so they could attach a piece of leather so they could wear it on their wrist for the soldiers in battle Chramosta says. In the late 1920s, Rolex first developed the automatic movement inside of a watch so that you wouldn't have to stop and wind it every day.
In the end, when it comes to antique jewelry, do your research because price will go up. The best will always be the best, Chramosta says.
For more information:
Rob Chramosta, owner
Times Past
timespastcollections.com