Mirror/Mirror Episodes
Alteration Tips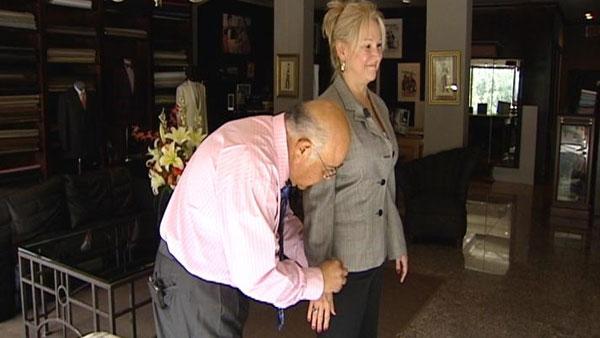 Expert Tailor Nick Lopez shares tips for getting better fitting clothes with alterations.
Expert Tailor Nick Lopez shares a few alteration tips:
The most common and affordable alternations usually include shortening or lengthening sleeves and hemlines. Make sure your tailor measures both your arms and legs from every angle because more often than not, either the garment or the customer's body is uneven.
If you're not sure of proper long sleeve length, a good rule of thumb is for the sleeve to end 3/4 of an inch below your wrist.
Whether taking the waistline in or letting it out, make sure your tailor incorporates generous seam allowances. That will give you some flexibility to have the garment altered again if your weight fluctuates.
When purchasing something you know you will need to alter, remember to buy the size that fits the widest portion of your body. It's much easier to taper from there.
Garments with darts already in them are the easiest to alter.
With the right fit, even an inexpensive garment can make you look like a million bucks, so find a great tailor and make him/her your new best friend.
For more information visit www.nicklopeztailoring.com.