Mirror/Mirror Episodes
Air-obics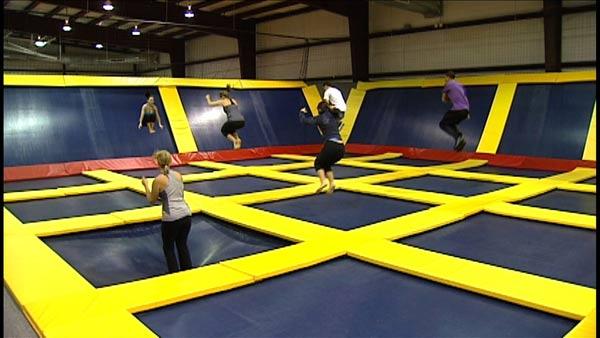 Your heart rate rises, your legs burn, and some say it's the best workout they've ever done -- on a trampoline!
Leslie Jones bounced her way to such major results that she shared her secret and Dena Arevalo joined the workout last month.
"I've actually gotten into a pair of jeans within the past three weeks that I haven't gotten into in year. So, I was really excited. I'm just coming twice a week," she says.
You usually don't think of men in an aerobics class, but this is AIR-obics.
"People think it's for girls, but when guys get out there and start jumping, they do have a lot of fun. It's a good core exercise," says Alex Lippke, adding that you use every muscle.
AIR-obics is an hour-long, low impact fat burning workout on large trampolines. It's four segments broken up with a three-minute water break.
"The trampoline itself absorbs 80% of the shock, and it's a great way to have a low impact workout but still have the cardiovascular benefits of a traditional running, or any other organized exercised class," says instructor Jenny Gaal. "I've had seven year-old to 72 year-olds. You can burn up to 1,000 calories, depending on how hard you push yourself," says instructor Jenny Gaal.
Now, jump to it!
For more information:
Sky High Sports
713-464-5867
www.jumpskyhigh.com