Mirror/Mirror Episodes
ABC's of Skincare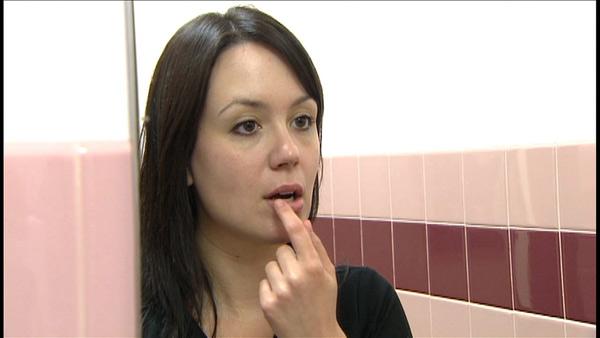 With the alphabet soup of skincare products on the market, it's hard to break it down -- until now. Here are the ABC's for your skincare routine.
Current dermatological research supports the benefits of Vitamins A, B, C and E in skincare products, says Dr. Sherry Ingraham of Advanced Dermatology and Skincare.
She says recent research indicates that even the strongest broad spectrum sunscreens only block up to 55% of skin damaging free radicals. Applying certain vitamins and other antioxidant-containing skin care products can help to block this damage:
Vitamin A
Vitamin A derivatives, otherwise known as retinoids, stimulate skin turnover and the development of healthy new collagen to smooth and tighten the skin. It can also aid in the prevention and treatment of photo-aging and skin cancer, and reduces the appearance of sun spots and hyper pigmentation.
Not everyone can tolerate prescription retinoid. For those, several products containing the less irritating form of retinoid, retinol, may be used.
Products suggested:
Vitivia Provitamin A15
Clinique CX R+ De-aging Cream
Neutrogena Ageless Intensives Tone Correcting Moisture
Vitamin B3
Also known as Niacinamide, it stimulates collagen production, also helps to decrease appearance of acne and rosacea lesions.
Products suggested:
Elta MD AM Therapy
Elta MD UV Clear 46
Vitamin C
Potent antioxidant that helps to prevent sun damage. Essential to the formation of collagen and elastin.
Product suggested:
Skinceuticals Phloretin CF
Vitamin E
Also known as alpha-tocopherol. Beneficial as a skin protectant applied before sun exposure. Powerful antioxidant that blocks free radical damage.
Vitamins also work together, synergistically, to maximize their antioxidant potential example: Vitamin C is essential for sustained beneficial actions of Vitamin E - look for products containing both C and E, apply daily and before sun exposure. May help protect against the signs of sun damage such a collagen breakdown.
Products suggested:
Vitivia Provitamin E5
Skinceuticals Antioxidant Lip Repair
For more information:
Dr. Sherry Ingraham, dermatologist
Advanced Dermatology and Skincare
www.advanceddermatologymd.com