Mexico: One Plate At A Time Episodes
Tres Mujeres Winery Run By Three Women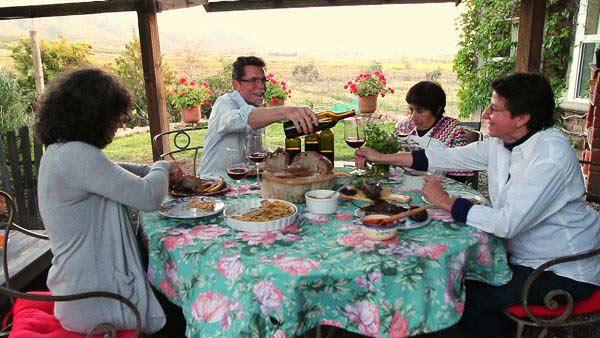 Tres Mujeres is a charming winery in Mexico run by three women.
The three women created a co-op of winemakers who share equipment, knowledge and grapes from the valley. Even though they are making wines from the same grapes, the flavors can be completely different.
The Tres Mujeres aren't just winemakers, they are fantastic cooks. They prepared a delicious meal for Chef Rick Bayless while he was in town visiting. They ate everything from smoked beef to asparagus quiche and stuffed peppers.