Mexico: One Plate At A Time Episodes
Seafood Cocktail Party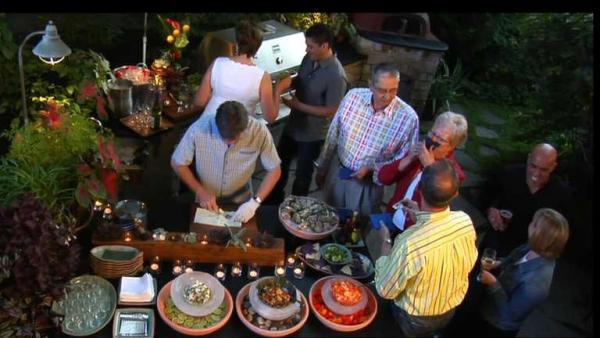 Who says cocktail parties have to be dressy, mood-lit affairs? Rick's decided to reinvent cocktails with friends as an informal outdoor party.
Products Used in this Episode:
Ice Bowls for Ceviche -- Ice. Water. Bowls. Rocks. That's all you need! Well... and a freezer. Simply fill a large metal bowl with the crushed ice. Then form a well and insert a smaller metal bowl. Fill the smaller bowl with rocks to weigh it down. Cover the crushed ice with water, and freeze. To loosen, wrap a warm towel around the outside of the large bowl. Flip out your ice bowl, line it with banana leaves, and you are ready to serve.
Handheld Lime Juicer -- This tool is an essential. Find it at Williams-Sonoma.
Citrus Juicer -- This is an OrangeX Commercial Manual Citrus Juicer. You can find at a number of websites including www.amazon.com.