Live Big with Ali Vincent Episodes
Planning for the Future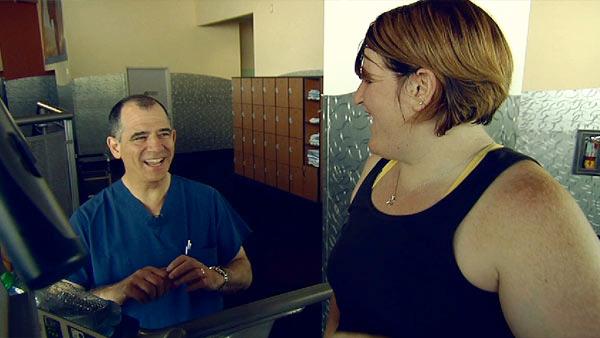 Alexandra and her husband are ready to start a family, and one of her goals is to lose the pounds so she can get pregnant at a healthier weight and avoid complications. So Ali surprises Alexandra with a visit from an OBGYN, Dr. Bryan Jick.
Consulting a physician is very important for a couple when they are trying to conceive. Ali's had the pleasure of being an Auntie three times over so she has the perfect surprise for Alexandra.
"I got a hold of an OBGYN to kind of give us some advice on what we should kind of look for and see if it really is true to the fact that having weight issues stops or prevents or makes pregnancy harder," says Ali.
"Well, the issue is a pregnancy that occurs in somebody who's heavy, is that considered a high risk pregnancy? The answer is yes," says Dr. Jick. "So when you are heavy and pregnant, it seems to increase the chance of certain complications."
According to Dr. Jick, if you're starting at a normal weight, 25 pounds is an ideal weight gain in pregnancy, which is only an additional 300 calories per day. He also advised Alexandra that during pregnancy her workout regimen should be reduced to mainly cardio, weight-lifting and core workouts should be minimized.