Live Big with Ali Vincent Episodes
More Great Gift Ideas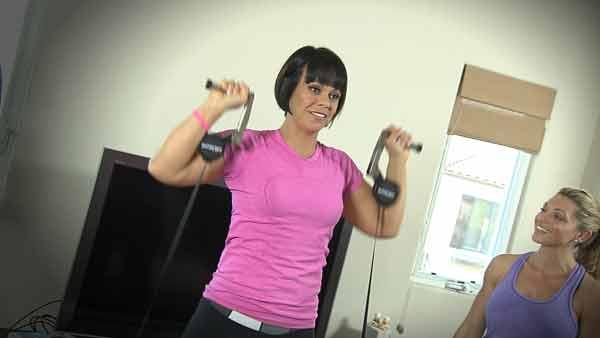 What's better than giving the gift of fitness this holiday? Ali Vincent shows you a few healthy gift ideas for your friends and family.
Ali says when you are out buying toys for the children in your family, make sure to include some sort of sporting equipment. Everyone loves a ball and it's a great way to get the kids moving. Nerf now has a line of balls with "Fire Vision." The balls come with special glasses that illuminate the ball.
Nerf products from Hasbro: www.hasbro.com.
Is there someone on your list who is constantly on the go? Get them a gym in a briefcase. Home fitness equipment no longer needs to take up the entire room. The Journey Gym is a portable multi-gym that provided resistance band exercises. Get more info at www.journeygym.com.
Get a jump on your holiday shopping with Kangoo Jumps. They are low-impact exercise shoes that provide many health and fitness benefits for everyone, any age. Get more info at www.kangooclubsouthbay.com. Use the promo code "LIVE BIG" for a 20% off discount for a limited time.
For more info on Stats Home Decorative Centers, go to www.statsfloral.com.