Live Big with Ali Vincent Episodes
Ali Vincent's Workout Challenge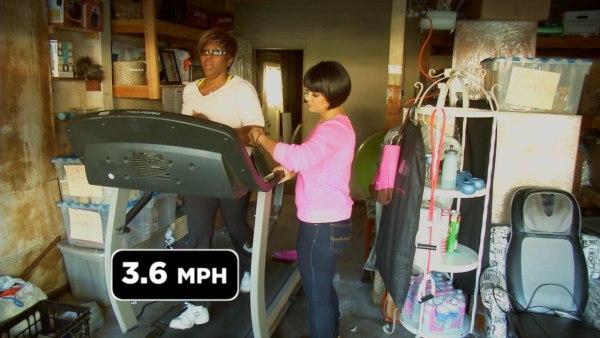 Ali Vicent tries a workout to motivate Bridgette Lewis to keep going, but can Bridgette handle it?
Ali expects Bridgette to push herself when exercising, breaking a sweat to get to the next level.
"In my mind I'm saying this is what I asked for and now it's here, am I going to quit or am I going to keep going?" asks Bridgette.
She kept going and Ali kept pushing, to the point that Bridgette got annoyed with her.
"I'm thinking she's going to give me a little bit of slack, but she wouldn't. And so I had to really dig deep to see what was in there and there is no way that I am going to quit," says Bridgette.
Ali got the impression that Bridgette did not really know what a true workout entailed.
"I just never knew how to work out and so now when she says have you worked out I'll be able to give her a true answer because I thought I was working out," says Bridgette.
It was a good gauge to see where Bridgette was and for her to learn how to take it to the next level.
"I will never quit," says Bridgette.