Recipes
Traditional Swiss Cheese Fondue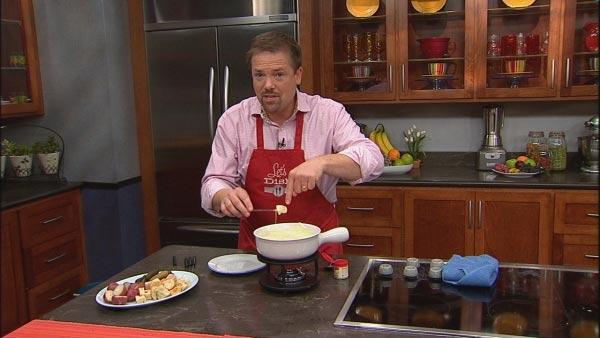 Servings: 4
Difficulty: Moderate
Time:
Provided by: Chris Koetke
18 oz. high quality Swiss cheese, grated (ideally 12 oz. Gruyère and 6 oz. Emmentaler)
3 Tablespoons cornstarch
1 garlic clove, peeled and cut in half
2 cups dry white wine
2 Tablespoons kirshwasser
1/4 teaspoon ground white pepper
Salt to taste
1 pinch baking soda *
Directions
1. Mix cheese and cornstarch in a bowl. Reserve.
2. Rub the inside of a heavy fondue pot thoroughly with half of the garlic clove. Add the white wine.
3. Over a moderate flame, heat the wine until the first bubbles appear. Add the cheese and cornstarch mixture. Stir gently with a wooden spoon over moderate heat. Continue stirring until the cheese melts.
4. Add kirshwasser and continue heating until the fondue just starts to boil.
5. Remove from heat and add white pepper and salt if necessary.
6. Add the baking soda, stir quickly and serve immediately over a warming burner.
*The baking soda is optional, but will cause the fondue to gently "foam" for just a short while as it is presented to the table.
Dippers: Cubes of French or Italian bread or small boiled potatoes
Accompaniments: Tart cornichons, pickled pearl onions, and freshly ground white pepper to put on your plate in which to dip the cheese coated bread just before eating it.