Recipes
Three-Seed Crusted Fish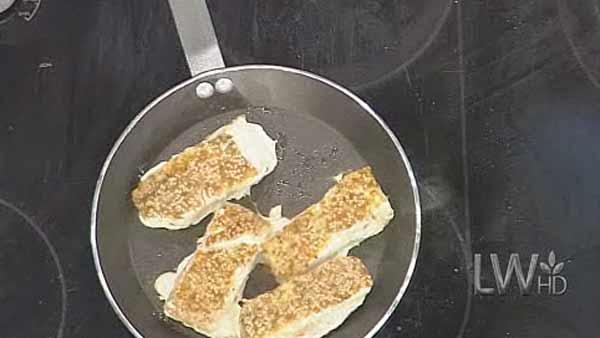 Servings: 4
Provided by: Chris Koetke
1 Tablespoon ground coriander
2 teaspoon fennel seeds
2 Tablespoons sesame seeds
1/2 teaspoon salt
1/4 teaspoon black pepper
Four 5-6 ounce fillets of fish
2 Tablespoons oil
Directions
1. In a bowl combine coriander, fennel, sesame seeds, salt, and pepper. Set aside.
2. Coat the presentation side of the fish with the seeds.
3. Heat a large non-stick sauté pan over medium heat. Add oil when hot.
4. Add the fish without crowding the pan, coated side down first and cook several minutes until browned.
5. Using a spatula, carefully turn fish. Continue to cook the fish several more minutes or until the fish is cooked through.
6. Serve hot with cucumber red onion salad.
Nutritional Analysis:
Cals: 264, Tfat: 11gm, Sfat: 2gm, Chol: 91mg, Sod: 383mg, Carb: 2gm, Fib: 1gm, Pro: 39gm