Recipes
Porter Bran Muffins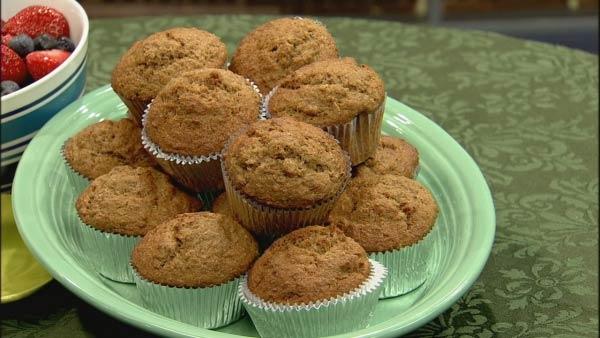 Servings: 24
Difficulty: 45
Time:
Provided by: Chris Koetke
1 cup boiling water
1 cup bran flakes
3 cups flour
4 teaspoons baking powder
1/2 teaspoon salt
1 stick room temperature butter
1 cup packed dark brown sugar
3/4 cup sugar
3 room temperature eggs
1 teaspoon vanilla extract
1/2 cup sour cream
2 cups room temperature porter
2 cups bran cereal (if it is a bran flake cereal, break it into smaller pieces by rubbing between your hands or smashing with a rolling pin)
Directions
1. In a bowl, combine boiling water and bran flakes. Reserve.
2. In another bowl, combine flour, baking powder, and salt. Reserve.
3. In a mixer with the paddle attachment, cream together butter, brown sugar, and sugar until the mixture has lightened in color (about 3-4 minutes).
4. Add eggs one at a time, allowing each one to be fully incorporated into the mixture before adding the next one.
5. Add vanilla and sour cream and mix until incorporated.
6. Add the flour/baking powder/salt mixture and porter by alternating adding about a quarter of the dry mixture, then a quarter of the porter, etc. until completed incorporated.
7. Add bran cereal and soaked bran flakes. Mix just until incorporated.
8. Fill 24 muffin tins that are lined with muffin cups.
9. Bake in a 350 degrees F oven for approximately 25 minutes or until a toothpick or cake tester comes out clean when inserted into the muffins.
10. Cool and serve.