Recipes
Pizza Burger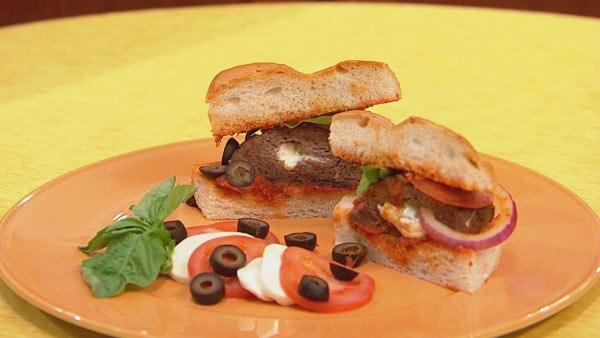 Servings: 4
Difficulty: Easy
Time:
Provided by: Chris Koetke
1 recipe Mediterranean hamburgers
24 slices pepperoni, cut into fine slices
3 oz skim mozzarella, cut into 4 thin pieces
Crunchy French or Italian bread, split
3/4 cup pizza sauce, heated
Sliced tomato
Thinly sliced red onion
Sliced black olives
Directions
1. In a bowl, mix Mediterranean hamburger mixture (
click here for recipe
) and pepperoni.
2. Form 4 burgers, completely encasing a piece of mozzarella inside each burger.
3. Cook burgers on the grill or in a saute pan until completely cooked through. They should not be red or pink in the middle when done.
4. Serve on French or Italian bread that has been coated with pizza sauce. Serve with tomatoes, red onion, and olive so that your guests can personalize their burgers.