Recipes
Lobster Scrambled Eggs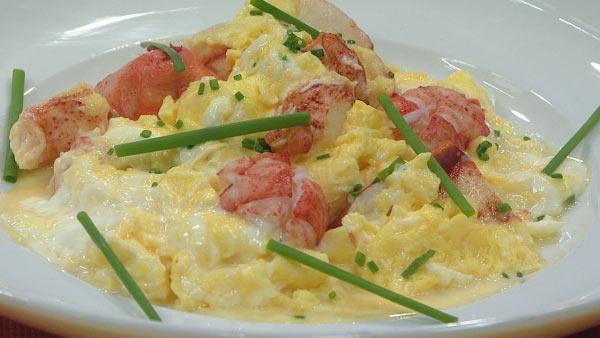 Servings: 2
Difficulty: Easy
Time:
Provided by: Jim Papadopoulos of Sam and Harry's
8 oz. scrambled eggs
4 oz. lobster tail, cooked and chopped
2 tbsp. mascarpone cheese
1 oz. clarified butter
1 tsp. minced chives
Directions
1. Heat pan over medium heat, add butter, sauté lobster for 2 minutes.
2. Add the eggs; continuously mix with rubber spatula, stirring the bottom of the pan. The eggs should be cooked very light and fluffy.
3. Fold in mascarpone and chives.
For more information on Sam and Harry's and Chef James Papadopoulos, check out www.samandharrys.com.