Recipes
Kriek Ice Cream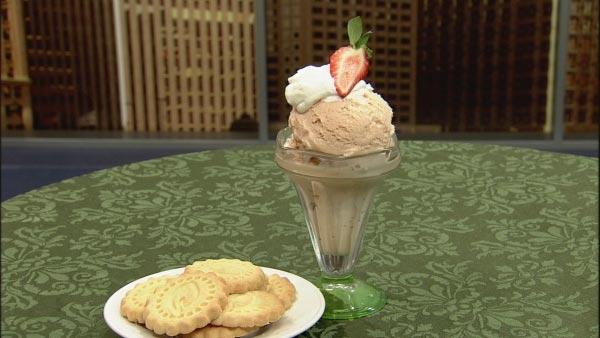 Servings: 6
Difficulty: Moderate
Time:
Provided by: Chris Koetke
2 cups heavy cream
1 1/4 cups sugar
8 egg yolks
2 1/2 cups cold Kriek
Directions
1. In a medium sized pot, bring cream a boil.
2. In a bowl, whisk together yolks and sugar until thick and ribbon-like.
3. Pour half of the boiling cream into the yolk mixture, while stirring constantly. Pour this mixture back into the pot with the rest of the cream, stirring constantly.
4. Over medium heat, cook the sauce while stirring constantly with a wooden spoon or silicon spatula. Cook until the sauce thickens and reaches 185 degrees F (85 degrees C).
5. Immediately pour through a fine strainer. Add kriek and chill the ice cream mixture in ice water until completely cold.
6. When the mixture is cold, pour into an ice cream machine and churn until frozen to a soft ice cream consistency.
7. Remove from the ice cream maker and place in a previously frozen container. Cover well and store in a freezer until needed.