Recipes
Horseradish Crusted Fish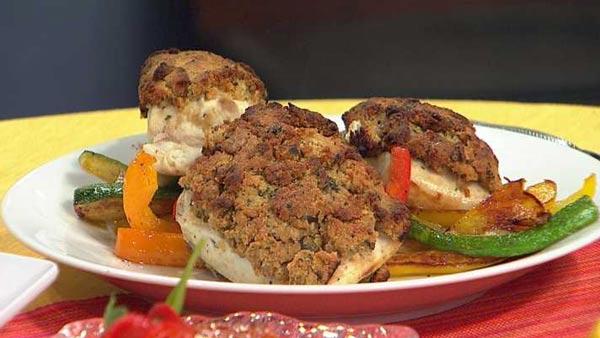 Servings: 4
Provided by: Chris Koetke
2 Tablespoons unsalted butter, room temperature
1 Tablespoon extra virgin olive oil
3/4 cup unseasoned breadcrumbs
4 Tablespoons prepared horseradish
1/2 teaspoon ground black pepper
3 Tablespoons minced parsley
Several shakes Tabasco
Four 4-6 ounce boneless fillets of fish seasoned with 1/4 teaspoon each of salt and pepper (fillets should be a minimum of 1 inch thick)
Directions
1. Pre-heat oven to 500 F.
2. In a bowl mix butter, oil, breadcrumbs, horseradish, black pepper, parsley and Tabasco together.
3. Arrange the seasoned fish fillets in a well-greased over-proof dish.
4. Pat the horseradish crust mixture evenly on the fillets.
5. Place in middle rack of the oven for 12 to 15 minutes, or until the fish is cooked through and the topping golden.
Nutritional Analysis:
Cals: 309, Tfat: 11gm, Sfat: 5gm, Chol: 89mg, Sod: 286mg, Carb: 17gm, Fib: 1gm, Pro: 33gm