Recipes
Grits Wurst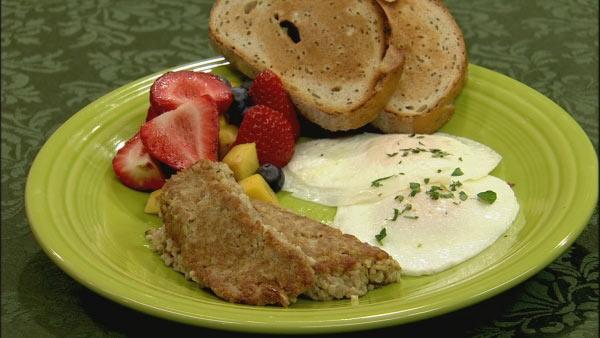 Servings: 12
Difficulty: Moderate
Time:
2 lbs. pork shoulder (meat and fat) cut into 2-inch pieces
4 cups water
1 3/4 teaspoons salt
1 teaspoon ground black pepper
1 bay leaf
2 1/2 cups thinly sliced onions (about 1 large onion)
2 Tablespoons butter
2 cups steel cut oats
1/4 and 1/8 teaspoon ground marjoram
1/4 teaspoon ground thyme
1/4 teaspoon nutmeg
Flour for dredging
Vegetable oil for sauteing
Directions
1. In a pot, combine pork, water, salt, pepper, and bay leaf. Bring to a boil, reduce to a simmer and cook until the pork is very tender (about 1 1/2 hours).
2. In a saute pan, sauté onions in butter over moderate heat until lightly browned and very soft. Reserve. 3. In another pot, combine 5 cups of pork cooking liquid (additional water can be added if there is not enough) and steel-cut oats. Bring to a boil and simmer until the oats are tender (about 40 minutes).
4. Grind the cooked pork and sautéed onions in a food processor until finely chopped.
5. In a bowl, combine ground pork and onions, and cooked oats. Taste for seasoning.
6. Pack the oat mixture into 2 loaf pans lined with plastic wrap. Cover and place in the refrigerator for at least 6 hours or until solidified.
7. To serve, unmold, slice into ½-inch pieces, dredge in flour, and place in a hot sauté pan with oil. Saute until both sides are browned and crispy. Serve alone or with a fried egg.