Recipes
Greek Lemon Chicken Pita Pockets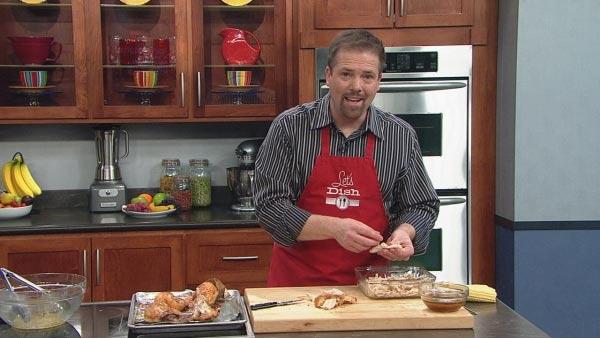 Servings: 4
Difficulty: Easy
Time:
Provided by: Chris Koetke
4 large chicken breasts, bone and skin attached (total 2 1/2 to 3 lbs.)
1/2 teaspoon salt
1/2 teaspoon ground black pepper
1/4 cup extra virgin olive oil
3 1/2 Tablespoons lemon juice
2 teaspoons dried oregano leaf (if you can get fresh it will be better and more pungent)
3 large garlic cloves, minced
4+ pita breads, as fresh as possible
Directions
1. Cut a deep pocket in the side of each chicken breast.
2. In a bowl, combine salt, black pepper, olive oil, lemon juice, oregano, and garlic.
3. Rub marinade all over the chicken and especially in the cut pocket of the chicken. Place chicken in a bowl, cover, and let marinade in the refrigerator for 12-24 hours.
4. Place chicken on a baking tray and pour any remaining marinade over the top of the breasts. Place baking sheet in a pre-heated 425 degree oven. Roast for 40-50 minutes or until the skin is browned and the chicken has an internal temperature of 165 degree oven.
5. Remove chicken from the oven, and when cool enough to handle, remove chicken from the bone using a small knife. Slice or shred meat and skin. Mix with any of the drippings from the bottom of the baking sheet. Re-warm the chicken in the oven, covering it with aluminum foil.
6. Heat pita breads in a sauté pan over moderate heat without any oil in the pan.
7. Serve pita breads with chicken and the other toppings recommended in the above list of ingredients.
To serve with the pita breads:
Diced tomato
Diced red onion
Parsley leaves
Shredded lettuce
Tzaziki sauce
* The chicken is best marinated for 12-24 hours in advance. The other important part here is that the chicken breast is cooked with the bone and the skin attached. This will give you a much more tender and juicy result as compared to a boneless skinless chicken breast.