Recipes
Gluten Free, Soy Free and Casein Free Brownies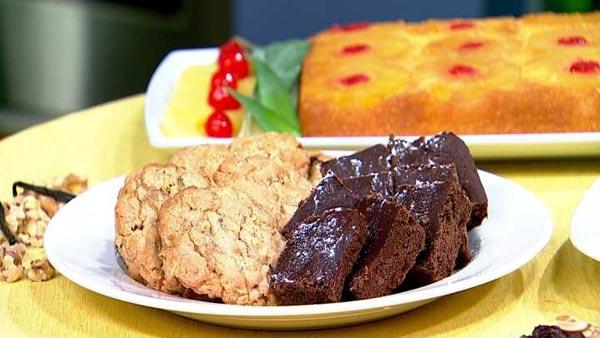 Servings: 16 peices
Provided by: Chris Koetke
1/2 cup cocoa powder
1/2 cup sorghum flour
1/2 cup very strong brewed coffee
1/3 cup potato starch
1/4 cup beets, canned, drained and pureed
1/3 cup tapioca starch
1/2 cup applesauce, unsweetened
1/2 teaspoon baking powder
1 1/2 teaspoons vanilla extract
1/2 teaspoon salt
1/2 cup brown sugar, packed
1/4 cup walnuts, toasted
Directions
1. Preheat oven to 325 degrees. Generously grease an 8" square pan. Place a piece of parchment paper on bottom of pan; set aside.
2. In a mixing bowl, mix brewed coffee and cocoa. Add beet puree, applesauce, brown sugar, and vanilla. Mix for 30 seconds until well blended.
3. Add sorghum flour, potato starch, tapioca starch, baking powder and salt to the wet mixture. Mix until smooth about 30 seconds. Add toasted walnuts. Batter will be thick. Spoon into the pan and spread. Bake for 18-20 minutes. Cool.
Nutritional Analysis: Cals: 83, T. Fat: 2gm, S. Fat: tr, Chol: Tr, Sod: 91mg, T. Carb: 18gm, Fib: 1gm, Pro: 1gm