Recipes
Gluten Free Mojito No-Bake Cheesecake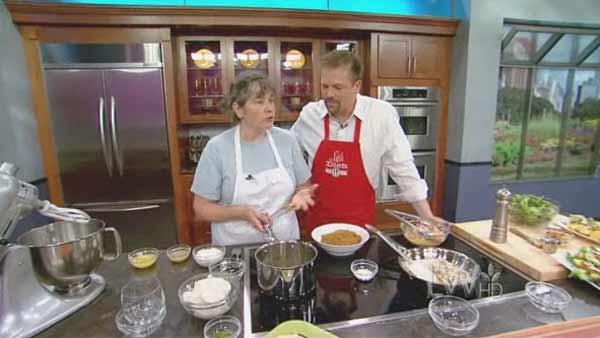 Servings: 12
Provided by: Chris Koetke
1 1/2 cups gluten free cookie crumbs
6 tablespoons butter, melted
3/4 cup water to boil
1 1/2 cups sugar
4 tbs rum (optional)
A handful of fresh mint leaves, (save some for garnish)
1 1/2 (1/4-ounce) envelopes unflavored powdered gelatin or agar
3 limes or about a 1/4 cup lime juice, lime zest and one lime for garnish
24 ounces cream cheese, softened
2/3 cup sour cream
Directions
1. Combine gluten free cookie or graham cracker crumbs with butter or margarine. Press into bottom of serving dishes and partially up sides. Refrigerate.
2. Heat the sugar with water until the granules have fully dissolved. Leave to simmer for 2 minutes without stirring. Add the gelatin or agar agar. Add the rum (if using) as well as the mint leaves, reserving enough small leaves for decoration. Set aside and let cool. Once cool the leaves can be removed.
3. Place the cream cheese in a mixing bowl and mix until smooth. Add the sour cream, the zest and juice of 3 limes, and the gelatin mixture and mix until well combined.
4. Pour batter into prepared serving dishes. Chill until firm, about 2 hours. You can prepare this a day ahead if you prefer.
5. When ready to serve, garnish with small mint leave and thin lime wedges.
Nutritional Facts:
Cals: 358, TFat: 18gm, SFat: 17gm, Chol: 50mg, Sod: 503mg, Carb: 38gm, Fib: Tr gm, Pro: 8 gm