Recipes
Fresh Salsa Dipping Sauce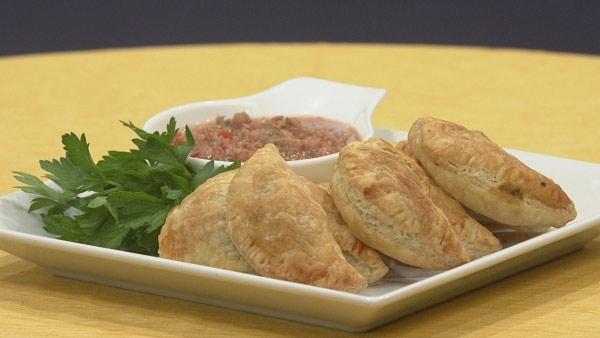 Servings: 5 cups
Difficulty: Easy
Time:
Provided by: Chris Koetke
3/4 cup sliced almonds
2 cloves garlic, chopped
1 Serrano chile, chopped
4 large tomatoes, seeded and chopped, divided
1/3 cup water
Juice of 2 limes
1 cup diced red onions
1 teaspoon salt
1/2 teaspoon oregano
1/2 teaspoon cumin
1/4 cup parsley, chopped
Directions
1. Preheat oven to 375 degrees.
2. Toast almonds on a sheet pan until lightly golden brown, about 5-8 minutes. Allow to cool. Set aside.
3. In a blender, combine almonds, garlic, Serrano chile, 2 tomatoes, water and lime juice. Puree until smooth.
4. Add remaining tomatoes, red onion, salt, oregano, and cumin. Pulse the blender just until the ingredients are roughly chopped.
5. Add parsley and pulse just a few times so that the salsa remains chunky. Store salsa in refrigerator for up to 3 days.